Okains Bay Museum Trust Board
The Museum is governed by a Trust Board which meets bi-monthly.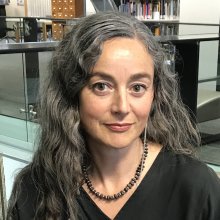 Helen Brown
Chair and Trustee - Te Rūnanga o Ngāi Tahu representative
Helen Brown (Ngāi Tahu) is Kairangahau Matua Tiaki Taonga (Senior Researcher Archives) at Te Rūnanga o Ngāi Tahu. She is a researcher and writer with expertise in Māori heritage research, advocacy and management and works with Ngāi Tahu iwi, hapū, whānau and Kaitiaki Papatipu Rūnanga on Māori heritage projects. Helen has an MA in history and degrees in Museum Studies and English Literature. She has a holiday home at Okains Bay and has been involved with the Museum as a volunteer, Secretary and Board member. In 2015 Te Rūnanga o Ngāi Tahu appointed Helen as their representative on the Board.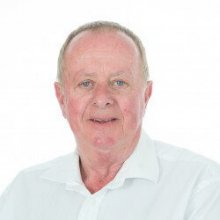 Nigel Harrison
Trustee
Nigel Harrison was born in Akaroa and grew up there making him a fifth generation local. He recently returned to live in Akaroa on a permanent basis after working in the Printing Industry for forty years, with the last fifteen as South Island Manager for Amcor Packaging. Nigel has a passion for Akaroa and Banks Peninsula. He is a member of the Banks Peninsula Community Board and a member of the Friends of the Akaroa Museum. He brings a history of Senior Management and Boardroom skills and experience to the Museum Trust Board.
Sarah Murray
Trustee
Sarah Murray is Curatorial Manager at Canterbury Museum where she has worked since 2006. Her current role involves managing a fantastic team of Natural and Human History curators, technicians and voluntary research team and she is currently the staff representative to Canterbury Museum's Ōhākī O Ngā Tīpuna. Sarah has an MA in history, has authored several books and journal articles and is an Adjunct Fellow in History at the University of Canterbury.
Andrew Turner
Trustee - Christchurch City Council representative
Andrew Turner is the Christchurch City Councillor for the Banks Peninsula Ward, and is also Chair of the council's Communities, Housing and Economic Development Committee. He was formerly a member of the Lyttelton Mount Herbert Community Board, and Chair of the Lyttelton Harbour Business Association. Andrew is a Trustee of the Rod Donald Banks Peninsula Trust, the Lyttelton Harbour Information Centre, and the Lyttelton Returned Services Association. Prior to his election to local government, Andrew was involved in the development and management of number of Main Street businesses, and was involved in business development in emerging markets internationally. He has an interest in community development, and in this regard has been involved in governance roles with Project Lyttelton and the Lyttelton Time Bank. Andrew is passionate about heritage and its retention and preservation. He lives in Lyttelton with his partner and two dogs, and is also a Justice of the Peace.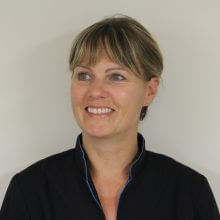 Rata Durham
Trustee - Thacker family representative
Rata Durham is the sixth child of the late Murray Thacker who founded the museum in 1977. Being born just three years prior, she grew up alongside the museum's formation. Rata gained a Diploma in Early Childcare which initially took her overseas as a Nanny. She then worked predominantly in administrative rolls whilst attaining a Bachelor of Science Degree with honors in Psychology. On her return to New Zealand she worked in Property Management, volunteered at the Okains Bay Māori & Colonial Museum and was involved in the initial digital cataloging of the museum collections. Rata joined the board as the Thacker family representative in 2018.  She now lives in Okains Bay and works with her husband managing their dental practice between the Bay and Christchurch. She is currently involved in the restoration of the earthquake damaged Okains Bay Church, is a member of the Okains Bay Enhancement Society Steering Group, and a member of the Okains Bay Rural Fire Group.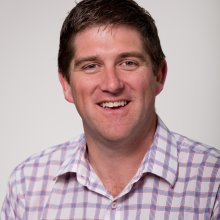 Michael Laing
Trustee & Treasurer
Michael Laing Joined the Board in April 2019. Mike studied at Lincoln University in the early nineties and has never left the Canterbury region since. He is currently the Managing Director of Kendons Business Advisors and Chartered Accountants in Christchurch. Mike has sat on a number of boards both commercial and not for profit in an advisory capacity and currently sits on the Oakland's Primary School Board of Trustees. Raised on a farm near Gore, Mike has a range of sporting interests. These include squash, golf and water skiing with his wife and three teenage daughters.