The Okains Bay Museum came about as a result of the passion, tireless energy and generosity of its founder, the late Murray Thacker Q.S.M. (1933 – 2017). A long term resident and descendant of some of the earliest Pākehā settlers in Okains Bay, Murray gifted his extensive private collection into public ownership, creating the Museum in 1977. Since then, the Museum has grown to become a significant cultural and educational attraction that draws visitors from throughout Aotearoa New Zealand and the world.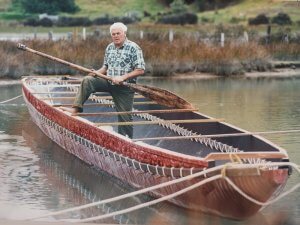 Located within the heritage precinct of Okains Bay, the Museum incorporates a range of purpose built, replica and relocated heritage buildings including colonial cottages, tōtara slab cottages and the former Akaroa Recreation Pavillion. A traditional Māori whare whakairo (carved house) and pātaka (raised food storehouse) carved by master carver John Rua are focal points at the heart of the Museum complex. A working Blacksmith's Shop, Print Shop, vintage vehicles and other working exhibits are in action on open days, notably during the Museum's famous Waitangi Day celebrations which are regularly attended by thousands of visitors.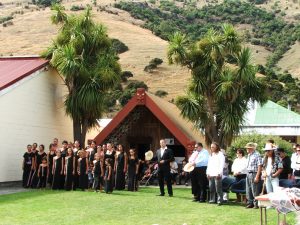 With over 20,000 items on display, the Museum vividly conveys the stories of early Māori and Pākehā life through its impressive collections which include items from the Banks Peninsula area associated with whaling, farming and colonial rural life and a nationally significant collection of  taonga Māori that rivals those of New Zealand's larger metropolitan Museums. A magnificent collection of waka (Māori canoes) and small European boats impress a sense of the historical importance of watercraft in New Zealand.