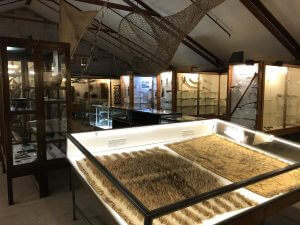 The Whare Taonga houses some of the rarer objects that were collected by the museum's founder Murray Thacker over many years.
The taonga Māori collection has been recognised as a collection of national significance. Wood carving, textiles, work in stone, bone, shell and pounamu are all well represented.
In addition, the collection covers the full span of Māori settlement from the very early 'archaic period' through to the 19th and 20th centuries.
Highlights of the Whare Taonga include an impressive display of hei tiki and an outstanding collection of taonga puoro (Māori musical instruments), which you can hear being played.