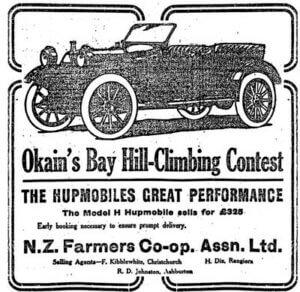 The road from Okains Bay to hilltop has long been known as one of the steepest on Banks Peninsula. In the early 1900s, the Canterbury Automobile Association used it for their annual Hill Climbing Contest.
Any car that could get out of the bay under its own power was considered a good hill climber. In 1913 a Prince Henry model Vauxhall made it over in a record time of 7 minutes 27 seconds.
A visit to Okains Bay and the Museum is the perfect day trip for a car club.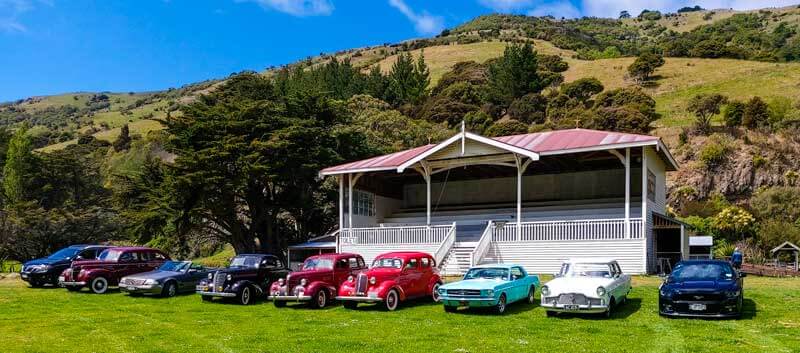 The cars look fabulous parked up in front of the magnificent old Akaroa Grandstand.
There are lots of spaces for group picnics, plus outdoor games, and complimentary tea and coffee in our Colonial Hall tea room.
Lots on Offer
The museum displays a collection of nationally significant taonga Māori and early Pākehā items located amongst 30 heritage and museum buildings in the Okains Bay Heritage Precinct.
Plenty to Do
Okains Bay has a beautiful beach and lagoon, walking tracks, caves and native bush reserves. It's a paradise for birdwatchers, photographers and anglers too!
Just 90 minutes from Christchurch
Okains Bay is only 87 kms from central Christchurch or 19 kms from Akaroa. Unless you're travelling by Hupmobile or stopping to admire the breathtaking Banks Peninsula scenery, it's only 1.5 hours from town. And even shorter if you're coming from Akaroa.