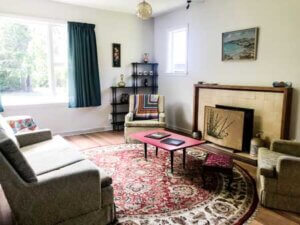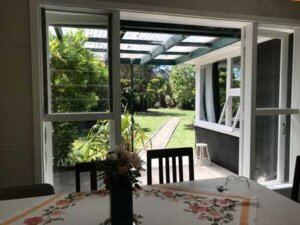 Have an extraordinary holiday experience, stay at a working museum. The Okains Bay Museum Bach is a classic retro kiwi bach. Its a comfortable, airy house, with plenty of space for the children to run about, and just a short walk to the beach. You will also receive complimentary museum passes to enjoy during your stay.
The Okains Museum Bach is wonderfully lo-fi, there is no dishwasher or wifi, enjoy turning off your devices and hanging out together.
The bach features three bedrooms:
Bedroom One: Queen Bed and Single Bed
Bedroom Two: Queen Bed
Bedroom Three: Two Single Beds
$160 for two guests per night.
Extra guests $20 each per night.
Maximum seven guests.