Set in stunning Okains Bay, just 90 minutes from Christchurch, the Okains Bay Museum houses a large, nationally significant collection of Taonga Māori and Pākehā objects linked to Aotearoa/New Zealand life in former times.
"Wow, this is the best Māori museum, this is all about my history, I can't believe it".
Linwood College ākonga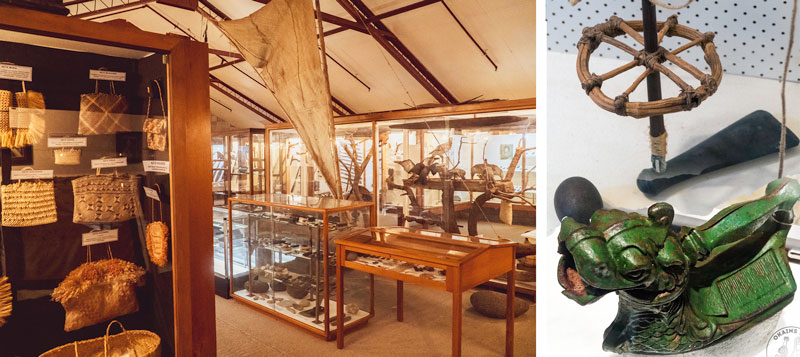 History students are able to enjoy the freedom to discover the rich heritage of the area and see first hand how people's interpretations of historical events differ, and what causes events to have such important consequences.
Students have the ideal environment to carry out a focused study to increase their knowledge about how:
ideas and actions of people in the past have significantly impacted our lives and shape and society
trends over time reflect social, economic, and political forces
people's perceptions of and interactions with natural and cultural environments differ and have changed over time.
A 'Nationally Significant' Collection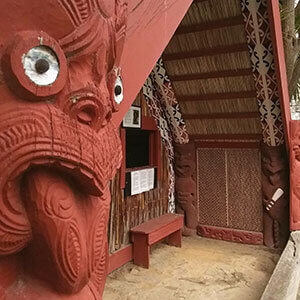 The Whare Taonga houses some of the rarer objects and has been recognised as a collection of national significance. This collection covers the full span of Māori settlement from the very early 'archaic period' through to the 19th and 20th centuries. Highlights include an impressive display of hei tiki, kete, pounamu and taonga puoro (Māori musical instruments), which are heard playing.
Waka Experience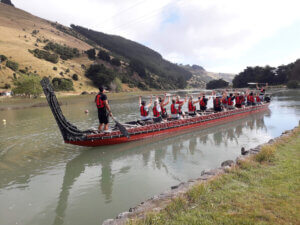 The Ngāi Tahu waka, Kōtukumairangi lead by waka ama champions Iaean Cranwell and Craig Pauling can guide your student group on a unique and unforgettable waka experience.
Students will learn about the tikanga and kawa of the waka, leadership, trust, and the strength of working together.
Digital Detox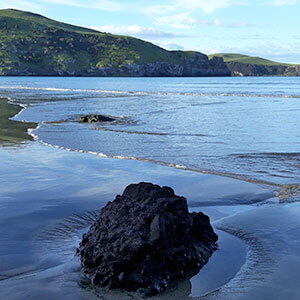 Okains Bay is recognised as the first landing place of Ngāi Tahu on Banks Peninsula. It was first settled by Europeans around 1850.
With reserves, walking tracks, caves, a stunning beach and an abundance of birdlife, Okains Bay offers the ideal place for students to disconnect from their devices (there's no cellphone coverage) and connect with their culture, heritage and landscape.
Onsite Accommodation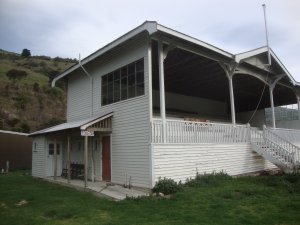 Student groups of up to 18 can be hosted in our fully equipped historic Akaroa Grandstand bunkroom accommodation, with additional space for tents. The facilities include showers, toilets, a small kitchen/dining room, and plenty of outdoor space. Guests must bring their own bedding and pillow.
The Museum Bach is also available.
Museum Open Wed-Sun, 10 am – 4 pm
Students $10 each  |  1 Free adult per 15 students  | Extra adults $10 each
Other days and times by arrangement with a minimum of 30 students.