Okains Bay Māori & Colonial Museum Trust Board
The Museum is governed by a Trust Board which meets bi-monthly.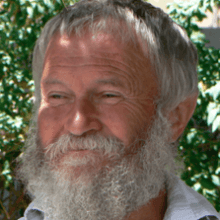 Nigel Hampton CNZM, OBE, QC
Trustee & Chair
Nigel graduated in law from the University of Canterbury (1964, gold medal for top law graduate that year) and has practised law continuously since then, apart from a two year term (1995-1997) as Chief Justice of the Kingdom of Tonga (the first New Zealander to occupy that position). He is a member (and sometime chair) of many educational and charitable bodies; member (and sometime chair) of many disciplinary bodies (including rugby, racing and legal practitioners); office holder in a number of legal professional governing bodies; member of both national and international law reform associations; author of various legal texts and articles; deliverer of numerous lectures and seminars; first Commissioner of standards and discipline of counsel in the International Criminal Court, The Hague, and presently a member of the ICC disciplinary board. He was awarded an OBE in 1988 and a CNZM in 2018, for services to the law. Nigel was appointed Queen's Counsel in 1989.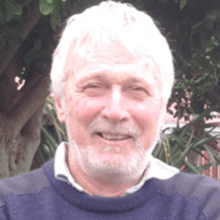 John Stuart
Trustee & Chair of Kahui Korowai
John Stuart along with his wife Helen, farms a small beef breeding farm in Le Bons Bay and also works as a predator trapper in the Wildside Conservation area. John has lived on the Peninsula for over sixty years and is currently on the local RSA Committee. John has been a past President of the local Rugby and Rowing Clubs and his interests are local Peninsula history and biodiversity.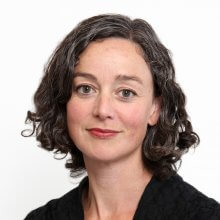 Helen Brown
Trustee - Te Rūnanga o Ngāi Tahu representative
Helen Brown (Ngāi Tahu) is Kairangahau Matua Tiaki Taonga (Senior Researcher Archives) at Te Rūnanga o Ngāi Tahu. She has expertise in Māori heritage research, advocacy and management and works with Ngāi Tahu iwi, hapū, whānau and Kaitiaki Papatipu Rūnanga on Māori heritage projects. Helen has degrees in Museum Studies and English Literature and is currently completing her MA in History. She has a holiday home at Okains Bay and has been involved with the Museum as a volunteer, Secretary and Board member. In 2015 Te Rūnanga o Ngāi Tahu appointed Helen as their representative on the Board.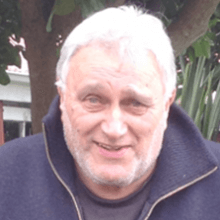 Peter Ramsden
Trustee - Te Rūnanga o Koukourārata representative
Peter Te Rangihiroa Ramsden started his career as an Environmental Ranger for the New Zealand Forest Service before commencing work in the mining industry in Australia where he gained the necessary experience and qualifications to reach Project Manager level. He later worked in underground excavation (massive), tunnelling for dam building in Malaysia, Thailand, Philippines and the Peoples' Republic of China before returning to New Zealand as superintendent for the construction of the second Tailrace Tunnel in Manapouri. Having experienced the total excess of how big corporations deal with the environment and tangata whenua, Peter was able to bring these lessons home to his own Ngāti Huikai, Ngāi Tahu people. Peter has been fortunate in having the mandate of Ngāti Huikai and Te Rūnanga o Koukourārata to implement a large range of projects that reflect the responsibility of whakapapa. These achievements are reflected in the creation of four pou (carvings) at Koukourārata that represent education, employment, business and bringing people home. Peter also has a large involvement with tribal interests and is involved in the creation of reserves and riparian fencing and planting which are helping to transform the Bay of Koukourārata.
Andrew Turner
Trustee - Christchurch City Council representative
Andrew Turner is the Christchurch City Councillor for the Banks Peninsula Ward, and is also Chair of the council's Communities, Housing and Economic Development Committee. He was formerly a member of the Lyttelton Mount Herbert Community Board, and Chair of the Lyttelton Harbour Business Association. Andrew is a Trustee of the Rod Donald Banks Peninsula Trust, the Lyttelton Harbour Information Centre, and the Lyttelton Returned Services Association. Prior to his election to local government, Andrew was involved in the development and management of number of Main Street businesses, and was involved in business development in emerging markets internationally. He has an interest in community development, and in this regard has been involved in governance roles with Project Lyttelton and the Lyttelton Time Bank. Andrew is passionate about heritage and its retention and preservation. He lives in Lyttelton with his partner and two dogs, and is also a Justice of the Peace.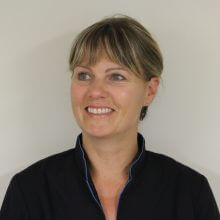 Rata Durham
Trustee - Thacker family representative
Rata Durham is the sixth child of the late Murray Thacker who founded the museum in 1977. Being born just three years prior, she grew up alongside the museum's formation. Rata gained a Diploma in Early Childcare which initially took her overseas as a Nanny. She then worked predominantly in administrative rolls whilst attaining a Bachelor of Science Degree with honors in Psychology. On her return to New Zealand she worked in Property Management, volunteered at the Okains Bay Māori & Colonial Museum and was involved in the initial digital cataloging of the museum collections. Rata joined the board as the Thacker family representative in 2018.  She now lives in Okains Bay and works with her husband managing their dental practice between the Bay and Christchurch. She is currently involved in the restoration of the earthquake damaged Okains Bay Church, is a member of the Okains Bay Enhancement Society Steering Group, and a member of the Okains Bay Rural Fire Group.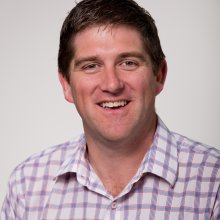 Michael Laing
Trustee & Treasurer
Michael Laing Joined the Board in April 2019. Mike studied at Lincoln University in the early nineties and has never left the Canterbury region since. He is currently the Managing Director of Kendons Business Advisors and Chartered Accountants in Christchurch. Mike has sat on a number of boards both commercial and not for profit in an advisory capacity and currently sits on the Oakland's Primary School Board of Trustees. Raised on a farm near Gore, Mike has a range of sporting interests. These include squash, golf and water skiing with his wife and three teenage daughters.