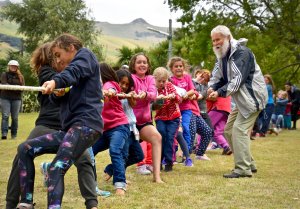 In 2019 the museum is embarking on an exciting project to fund raise for major redevelopment at the museum. Our aspirations include further work on the museum entrance, the re-configuration of the layout of the entire complex, the extension of the whare taonga, the creation of a temporary gallery space, and the construction of a modern climate controlled collection store.
Our current displays are object rich. Retaining the essential Victorian feel of the museum is part of its unique charm and character however, with additional space we will create more opportunities for storytelling that will bring the collections to life. This narrative emphasis will also be applied to the whole site, including the arrangement of buildings and collections so the entire museum complex flows coherently from a storytelling perspective.
To ensure important items survive into the future, it is also vital that the museum has a purpose-built collection store. Many collection items need to  be rested away from light, properly boxed, shelved, and protected from pollutants and fluctuations in temperature and humidity. We also need a temporary gallery space to enable our staff and visiting curators to develop focused exhibitions that draw attention to selected items in the collections and draw out particular stories, themes, and resonances.
Watch this space and follow us on facebook for updates!